Child & Teen Psychotherapy Services
Individual Counseling to help children and teens navigate challenges, life transitions, and relationships
When your child, tween, or teen struggles, the whole family struggles. Our psychotherapists at Mind Body Connect 360 in Ashburn, Virginia strive to create a personable, down-to-earth, accepting, and compassionate atmosphere where children and teens can freely explore their emotions and learn healthy coping skills that will last a lifetime. Learning to understand, express, and manage their feelings more effectively will create the foundation to better cope with life's challenges. When kids are overwhelmed with emotions, it can interfere with their capacity to develop emotionally, socially, and intellectually to their fullest potential. Children and adolescents come to therapy for a wide range of reasons and a thorough assessment will be completed to determine the best approach tailored to the unique needs of each child and family.
We offer several types of approaches that include cognitive behavioral therapy, mindfulness-based cognitive therapies, insight-oriented psychotherapy, and play therapy. These approaches are determined by presenting concerns, needs, age, motivation, verbal ability, and capacity for insight. For younger children, play therapy is a great approach. Play therapy allows children to communicate with the world around them, manage emotions, build relationships and develop coping skills using a language that they understand. Tweens often respond well to a combination of developmentally appropriate therapeutic games and talk therapy. Our approach with teens is using traditional psychotherapy (talk therapy) and therapeutic counseling interventions to deepen their understanding of themselves and create a sense of safety, which enables teens to freely explore feelings and develop healthy coping skills.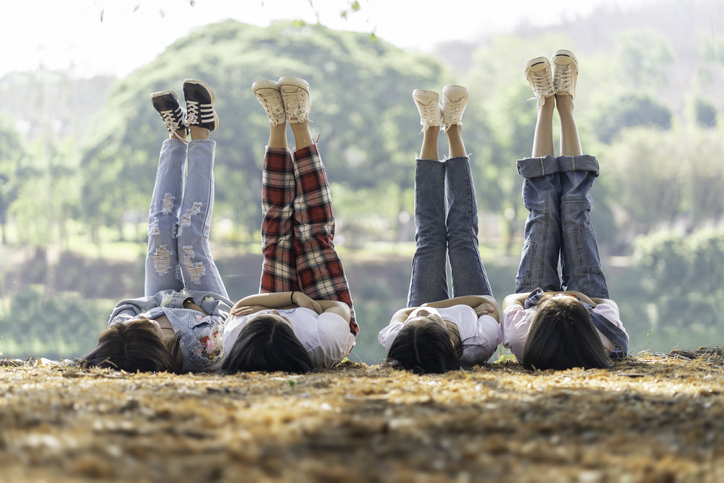 Mind Body Connect 360's Licensed Clinical Psychologist, Dr. Lindsey Berjansky is a compassionate and skilled mental health therapist who has worked with countless adolescents and families as they work through life's challenges. She has a passion for empowering adolescents (ages 11-17) to develop the life skills necessary to guide them on a path to self discovery, self acceptance and confidence, inner growth and overall success in their lives. Tweens and teens easily connect with her personable and down-to-earth approach. In addition, she provides peak performance services for teen athletes, performers, or any adolescent that is required to perform well under pressure.
Mind Body Connect 360's psychotherapist Gwendolyn Kearney, LCSW is an expert in helping children (ages 7-10), pre-teens/tweens (ages 11-12) and teens (ages 13-17) resolve challenges to better understand themselves and others. She is highly skilled in teaching children, adolescents and families practical tools for leading more fulfilled lives and setting them up for overall success and happiness. Gwendolyn's kind, personable and easy-going approach puts children and adolescents immediately at ease and creates a safe and accepting environment that facilitates self-growth.