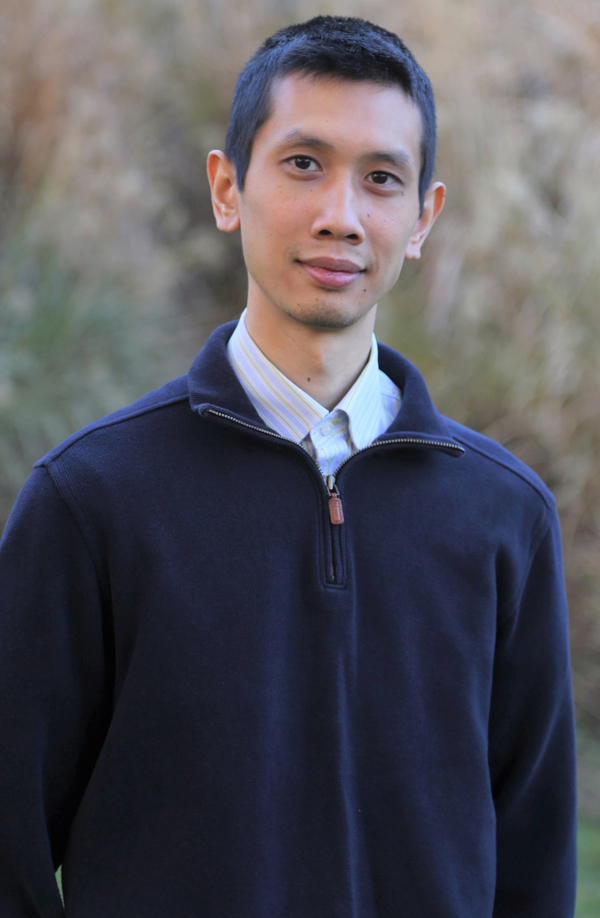 Licensed Acupuncturist Ashburn, VA
Dr. Nguyen's acupuncture treatments address both the root (cause) and branch (symptoms) of each presenting pattern. Many of his clients have benefitted from his healing presence, describing his treatment style as both gentle yet powerful. Dr. Nguyen formulates treatment plans based on the needs of his clients with the goal of helping them achieve optimal health in body, mind, and spirit.
With a strong foundation in meditation practice and extensive training in both Classical Chinese Medicine (CCM) and Traditional Chinese Medicine (TCM), I provide safe, effective, and compassionate health care to all of my clients. As a licensed acupuncturist, I specialize in pain relief, stress management, digestive problems, and sleep disorders. In addition to the Primary meridians, I utilize four additional meridian systems in my acupuncture practice, with a special focus on the Eight Extraordinary Vessels. The Extraordinary Vessels are often used to address psycho-emotional imbalances and generational trauma that lead to depression, anxiety, PTSD, and more.
In 2012, in hopes of deepening my mindfulness practice, I took an extended break from my formal studies to spend time at Plum Village Monastery in France. This is the largest international practice center in the Plum Village tradition, founded by the late Zen Master Thich Nhat Hanh. Here, I helped to organize and lead mindfulness meditation retreats internationally. It was in this peaceful environment where I began to cultivate my current philosophies on health and healing that contribute to my comprehensive mind-body approach to acupuncture practice at present. It was through meditation practice that I saw the importance of self-cultivation in healing one's own physical and mental ailments. Working with one's imbalances was the first step to healing oneself, an essential part of being able to help others do the same.
After receiving my B.S. in Biology from George Mason University, I went on to earn my Doctorate and Master's degrees in Acupuncture and Chinese Medicine from the acclaimed Daoist Traditions College of Chinese Medical Arts in Asheville, North Carolina. During my studies, I completed two years of clinical internship, where I treated clients with acupuncture, e-stim, cupping, massage, gua sha, and herbal medicine. During this time, I took several intensive courses, including an In-Depth Study of Chinese Dietary Therapy with Master Jeffrey Yuen, a world-renowned scholar of Chinese Medicine who is one of the most sought-after teachers of Chinese medicine throughout the world. Prior to joining the Mind Body Connect 360 team, I was seeing acupuncture clients at my solo practice in Northern Virginia.
Education:
Daoist Traditions College of Chinese Medical Arts – Doctorate of Acupuncture and Chinese Medicine (DACM)
Daoist Traditions College of Chinese Medical Arts – Masters of Acupuncture and Oriental Medicine (MAOM)
George Mason University – Bachelor of Science, Biology (B.S.)
Internships: Daoist Traditions College Acupuncture Clinic (Asheville, NC), Chinese Acupuncture and Herbology Clinic (Asheville, NC), The Haywood Street Congregation (Asheville, NC), Elizabeth House Hospice and Palliative Care (Flat Rock, NC)
Professional Certifications: Diplomate of Oriental Medicine, National Certification Commission for Acupuncture and Oriental Medicine (NCCAOM), Clean Needle Technique certification, Council of Colleges of Acupuncture and Herbal Medicine (CCAHM), Adult and Pediatric First Aid/CPR/AED certification
Licensure: Licensed Acupuncturist, Commonwealth of Virginia (L.Ac)
Please visit our FEES and FAQ page for information about fees and to review frequently asked questions.